About BWI
Quality Outdoor Education Since 1994 "Vera Doctrina Avium"
BWI's History
Boreal Wilderness Institute is a World Class Outdoor Education Institute. BWI since its founding in September of 1994 has offered a variety of Courses and Seminars Teaching Outdoor Education throughout Western and Northern Canada. We regularly teach in Alberta, British Columbia, Saskatchewan, and Northern Canada.
BWI offers world class Modern Wilderness Survival and Wilderness Navigation Training. We also provide Wildlife Awareness, Wilderness Skill Building Programs, Custom Corporate & Group Training Programs, along with our Wilderness Certification Programme. We will continue to be a Resource in the Field of Outdoor Education through ongoing research, writing, teaching, and practice.
Bruce Zawalsky

CD,

Chief Instructor
"Don't Make the Decision to Survive Too Late"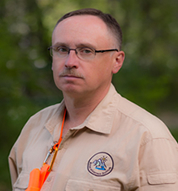 Bruce has over 20 Years' Experience Working as a Professional Wilderness Survival Instructor. His Expertise at Teaching and Presenting Modern Wilderness Survival, Wilderness Navigation, Wildlife Awareness, & Safe Wilderness Travel Skills Ensures the Best Available Training. He has a practical Hands-on Philosophy on the Teaching of Modern Wilderness Survival.
Bruce guided his first Backpacking Group in the Mountains in 1981. Since then he has developed his skills in leading groups and team building at the University of Alberta, Augustana University College, PADI College, the Nordic Ski Institute, and through over 30 Years of Military Experience. He is a Lifelong Outdoor Enthusiast, completing a 90 day 3600km Canoe Expedition as the highlight of his Outdoor Education training at the UofA.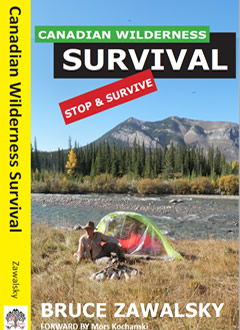 Bruce has studied with Mors Kochanski and developed his teaching skills through years of instruction and practice. This along with his vast experience has allowed him to pass on his great wealth of knowledge of modern wilderness survival, wilderness navigation, and wilderness travel. He the author of Canadian Wilderness Survival (Full Colour Handbook/Manual on Modern Wilderness Survival Techniques in Canada, Expected Publication Date Winter 2015). He is also BWI's Custom Training Specialist.
"The Critical Difference Between a Cold Wet Group who Sets-up Camp and a Group that Decides to Push-on, is the Former have already Made the Decision to Survive, and the Latter is Heading into a Potentially Critical Survival Situation"
James "Jim" Hawley RN, Instructor
"Survival is Simply the Art of Being Prepared to Live Well Everywhere You Plan to Go"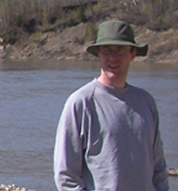 Jim is an individual who never loses his Smile even in the Worst Conditions. He is a Soldier, EMT, First Aid Instructor, and a Registered Nurse. He has worked for the Canadian Army, Alberta Forestry, Canadian Red Cross, and in the Far East as a Field Medic. He has also studied Jungle Survival, Extreme Cold Weather Travel, Emergency Water Purification, and Emergency Preparedness. Jim always shows great drive and determination along with a truly Professional Outlook on Safe Wilderness Travel.