Innovative 1-Day Map & Compass Training
"I Understood It. Excellent Explanations, Well Paced, Good Use of Hands–on Mixed in with the Lecture" — NCS Participant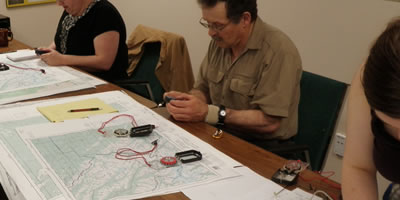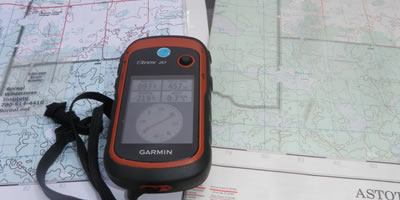 Navigation Core Seminar (NCS) Integrates NTS Topographical Maps, Compass Skills & GPS Receivers, into an Innovative 1-Day Seminar. GPS Receivers are Excellent Tool for Navigation when Properly used alongside Topographical Maps & Compass.
"…it touched on all areas, i.e. GPS, Compass, and Maps." — NCS Participant
Professional Wilderness Navigation Course
"I think Anyone who Purchases a GPS or wants to Travel in the Outdoors Should Take the Course" — NCS Participant
This Highly Practical Wilderness Navigation Seminar Provides Excellent Knowledge for anyone Hiking, Backpacking, Snowshoeing, Cross-Country Skiing, Mountain Biking, Quading, Sledding or Paddling who wishes to Travel into the Wilderness with an added degree of Safety & Confidence. If you plan to use your Map and Compass or GPS in the Wilderness, Improve your Knowledge and Confidence with a GPS, and Gain Wilderness Navigation Skills then the Navigation Core Seminar is for you.
"I liked the approach — friendly, knowledgeable, moved ahead but not to quickly." — NCS Participant
Navigation Core Seminar Topics
Seminar Topics Include; Reading Topographical Maps, Map Interpretation, Compass Use, Romer Use, Basic Wilderness Navigation, Proper Route Planning, Learning to Programme your GPS, Using your GPS to Navigate, Waypoint Setting, Using of GPS as an Aid to Navigation, Troubleshooting your GPS Receiver, Using a GPS in Cold and Wet Weather.
"I liked the hands–on and the time for questions." — NCS Participant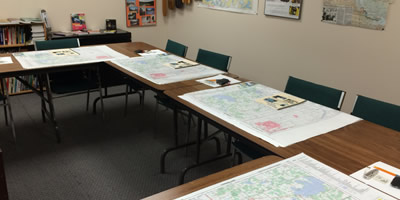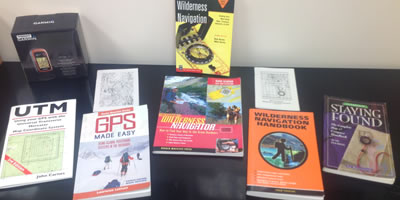 "I enjoyed the whole course; very interesting & loaded with information." — NCS Participant
It's Time to take Navigation Training
Highlighted with Demonstrations, Hands-on Practice Exercises, and Time for Questions
We Provide a GPS Receiver, Topographical Maps, and a Compass for your use during this Seminar
Seminar Manual with a reading List is Provided
Will provide the Knowledge and Confidence you need to take the Next Step
"Very informative. Good practical sessions outdoors and with Maps." — NCS Participant