Mountain Map & Compass
"You Don't know how much you Don't Know About Navigation until you take a Course like this one." — NMS Graduate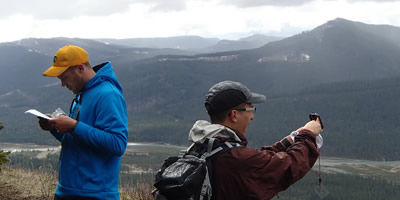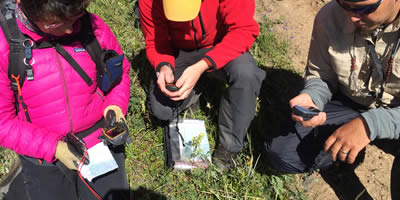 "Learning how to Read Mountain Terrain and learning other techniques for the compass. Great Course…all the pieces fell into place." — NMS Graduate
Navigation Mountain Session (NMS) is World Class Wilderness Navigation Course that allows you to Experience Hands-on Wilderness Route Finding, during the Day and Night in a Mountain Environment. Emphasis is on Practical Route Finding, Magnetic Compass Use, Map Reading, Topographical Interpretation, GPS Receiver Use, & Mountain Navigation Techniques.
"Very practical and hands on." — NMS Participant
Hands-on Mountain Route Planning
"…we had alot of fun while learning. It made it less intimidating." — NMS Graduate
This Course Strengthens Existing Navigation Skills while Adding Specific Advanced Route Planning Skills including: safe wilderness travel skills and advanced uses of the GPS Receiver. During this course several route planning exercises will be completed in which you will then have the ability to "Walk the Ground" and see the area for yourself. In the NMS you will use various navigational tools including Altimeters, Clinometers, and advanced functions within a GPS. This course is the 3rd and final course in our Navigation Certificate.
"Excellent location – extreme terrain really put the skills to the test." — NMS Graduate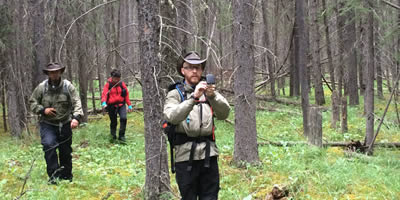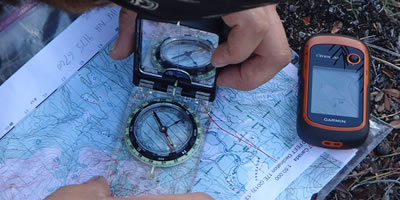 Mountain Session Topics
"…the lessons are based on real practical scenarios and varied." — NMS Graduate
This professionally taught weekend wilderness navigation course is a series of are progressive training session. It allows participants to experience hands on Route Finding During the Day and Night. This wilderness navigation course will give you the confidence and practical experience needed to travel off of marked trails or in rough terrain without getting lost. Don't miss out on this excellent learning opportunity to complete your Navigation Certificate.
"Wouldn't change anything. Specific skills were good but the overall context they happened in was perhaps the best." — NMS Graduate
Session Fine Print
Cost Including

: Instruction, Pace-beads, Course Materials, Use of Compass, GPS Receiver, & Topographical Maps $325 + 5% GST ($16.25) = $341.25

NOT Provided

: Transportation, Accommodation, Food, Outdoor Gear, & Outdoor Clothing
Please Read the Equipment List and Ask Questions before you arrive to Avoid Problems
In Nordegg the Instructional Staff will be Camping at Dry Haven Provincial Recreation Area and you are encouraged to camp at the same site (2022 Fee $24 per Night) or stay nearby at Shunda Creek Hostel or other Accommodation.
To keep overall cost down and our environmental impact low we Encourage Participant Car Pooling and will Help to Facilitate if Possible