"Trip Preparation is Key to any Good Mountain Trip. If you get things right at this stage, chances are you'll have a great trip..."
— Alan Jones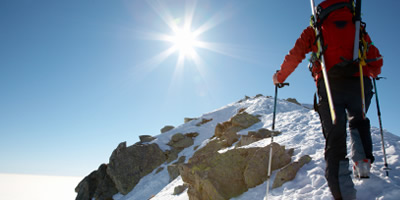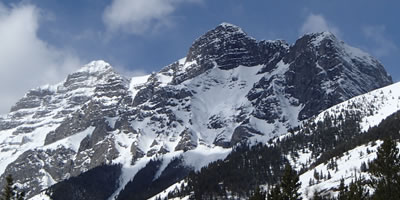 Canadian Avalanche Awareness Resources
Every Winter 12 People are Killed by Avalanches in Canada's Mountains. Avalanche Awareness is a Must for Safe Winter Travel in any of our Mountain Ranges. Backcountry winter travel requires Avalanche Awareness training, diligence, and practice. To Safely Travel through Avalanche Country you need an understanding of the Snowpack, Route Finding, what to do if you get Caught in a Snow Avalanche, what to do if you get Buried by a Snow Avalanche, and How-to Quickly and Efficiently Search for Victims of an Avalanche.
USA Avalanche Awareness Resources
Notable Avalanche Awareness Courses
Field Work during Avalanche Training must be included in Every Course and should include; hands–on route finding, digging of hasty pits, transceiver searches, and probe searches. Don't take chance, take a proper Avalanche Awareness course taught to the high standards of the Canadian Avalanche Association.