What are Pace Beads?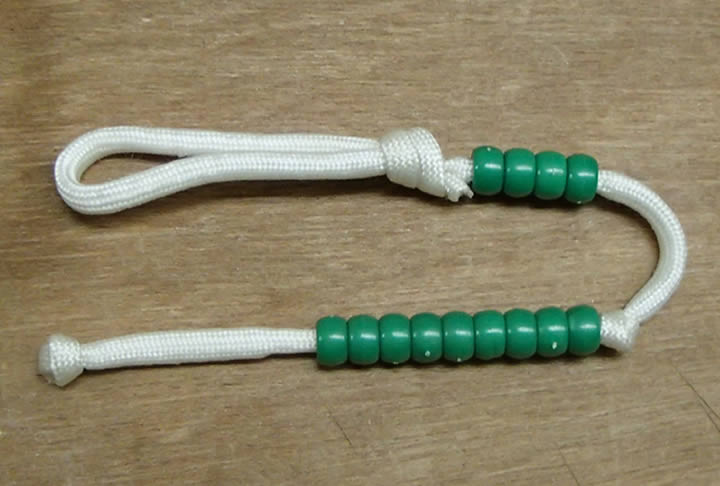 Pace Beads are used to Count Paces as your Travel Through the Wilderness. They are very useful for travel at night or when exact distance are needed before changing directions. Learning to use Pace Beads is a great additional skill to add to the Navigators's Tool Belt. Pace Beads are very compact, light weight, easy to make, and should always be carried into the wilderness. If you do not have them, you cannot use them.
The Loop at the Top of the Beads is attached to your pocket, pack or webbing to allow you to use the completed beads easily and without loosing them. The Bottom Beads are pulled down for every 100m's Paced. The Top Beads are used to count each Km and then the Bottom Beads are Reset by pulling them back up. This simple system takes a little practice to learn, but once learned they are very easy to use. As you get practiced with using the beads you will figure out how many additional paces need to be added to every 100m travelled to account for rough terrain and fatigue.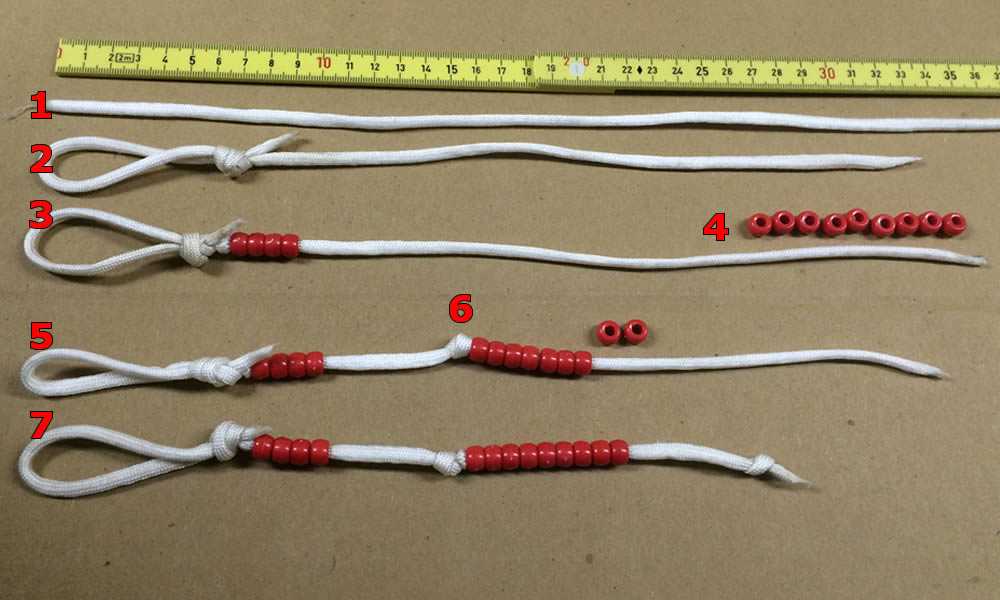 Pace Bead Assembly Process
Start with 50cm of String and 13 Coloured Beads. This is good for 5km, way more than you should need in the Woods.
Next tie the loop at the Top. Ensure you make it big enough to be able to ties it easily.
Start placing Beads on the String, first put 4 Beads on the Top Section.
9 Beads are Required for the Bottom Section.
Next Tie a Loop for the Lower Section.
Now Slide on the lower 9 Beads and Loop up the Bottom so that Beads cannot be lost.
Finally use a Soldering Iron to Trim the ends off the Strings so the String will not fray over time.
Additional Resources
Article by

Bruce Zawalsky

(
20th October 2015

, Updated

6th March 2016

)
Chief Instructor of the

Boreal Wilderness Institute