Register Now
Take Survival Training This Winter
"If you want Real applicable Survival Skills & No Survival TV Crap, Take this Course, it Might Save Your Life." — CWSC Graduate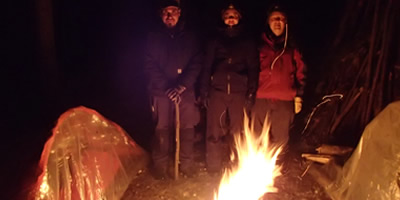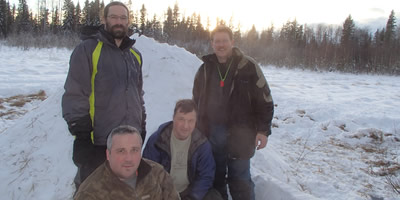 BWI's Complete Wilderness Survival (CWS) is One-of-a-Kind, World Class, Professionally Taught Modern Wilderness Survival Course, combining the Survival Core Seminar, Winter Field Session, & Winter Field Training together. It is intense Science Based, Practical, Hands-on Training, just what you need to Survive in the Wilderness of Canada. This Course has No Time to Waste on Fluff. During the 5-Days you will Learn Only Real Wilderness Survival Skills, Concentrating on Fire Lighting, Shelter Building, Safe Tool Use & Use of Critical Survival Items.
"Practical, Effective, Hands-on Learning. Likely the best Outdoor Related Purchase I've Ever Made." — WFT Graduate
"Your Training has given me the Confidence to do a lot more in the Wilderness with a lot less. One of my long-time friends and back country partners paid me the ultimate complement the other year. He said that I am changed man in the backcountry and hell of a mountain man. This has a great deal to do with your ability to teach and the great course you put on and how it empowered me to think and do things differently in the Back Country."
— CWSC Graduate (Writing about his experience a few years later)
Complete Survival Course Fine Print
Cost Includes

:Canadian Wilderness Survival (Course Manual), Instruction, Course Materials, use of Various Materials and Tools

NOT Provided

: Transportation, Food, Personal Gear, Winter Boots & Clothing
Please Ask Questions before you arrive to Avoid Problems
Day 1 of the Course is in the Classroom, on Day 2 its off to the Boreal Forest Early that Morning until Day 5
Locations Change Yearly and vary depending on Snow Conditions, Road Conditions, Weather, Location Availability, and Fire Bans, etc.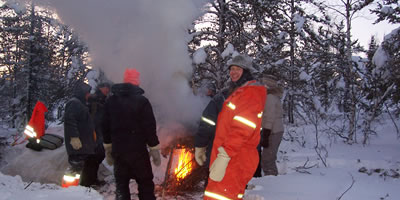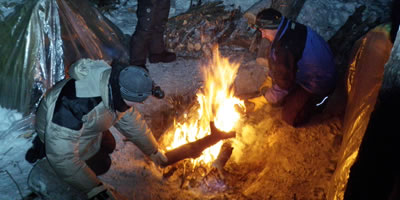 "Course was a Wonderful Learning Experience with Knowledgeable Instructors, which allowed lots of time to Actually Practice the Skills we were Learning." — WFT Graduate