Register Now
Survival Course with Real-Life Solutions
"Great Info — Learned a lot about Fire Building & packing proper supplies" — SCS Participant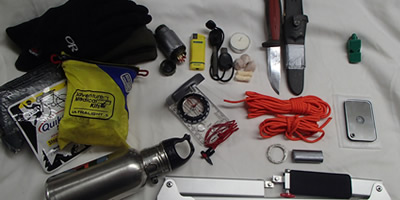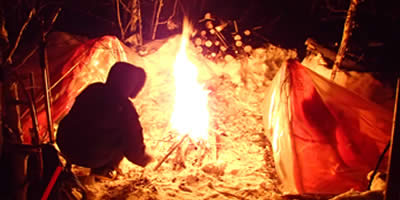 Survival Core Seminar is a Realistic Well-Researched Introduction to Modern Wilderness Survival. This course provides the information you need to live comfortably when stranded in the Canadian Wilderness in winter or summer. This highly practical 1-Day seminar is for anyone working or travelling through the wilderness.
"…the Course was Excellent and the Instructor Very Knowledgeable." — SCS Participant
"I Like Learning the Practical Side of Survival i.e. Fire Making & Shelter Building Skills." — SCS Participant
Fire Lighting Demo & Critical Items
Practical techniques are emphasized in this course along with how-to mentally prepare yourself if you are stranded. Topics Include; Introduction to Survival, Physiology & Psychology, Clothing & Sleeping Bags, Fire Lighting, Shelter Building, Emergency Signals, Critical Equipment and Gear, Preparation & Learning from Others. Each participant receives a copy of the book Canadian Wilderness Survival by Bruce Zawalsky.
"It was very useful information and never boring. I will implement several of the 'Survival Kits' into my work & recreational pursuits." — SCS Participant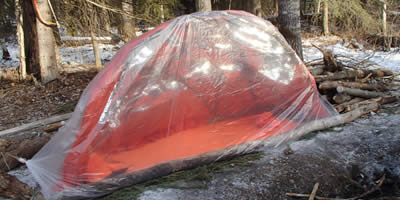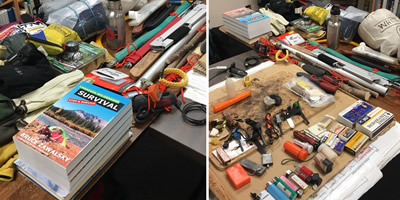 "The Knowledge and Energy of the Instructor. Real Life useful Tips." — SCS Participant
Worth the Time; Conducted in 1-Day
The reality is that real training is Not Like Survival TV, it is something you can easily learn and master. This course is the basis of the Boreal Wilderness Institute's Wilderness Survival Programme. It is world-class training that provides the knowledge and confidence you need.
"A Very Good Detailed Overview without getting into the weeds in any area — Specifically Enjoyed the List of Critical Gear." — SCS Participant