Register Now
Practical Hands-on Winter Survival Course
"Practical, effective, hands-on learning. Likely the best Outdoor related purchase I've ever made." — WFT Graduate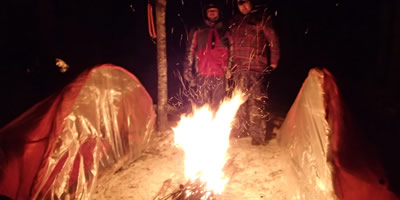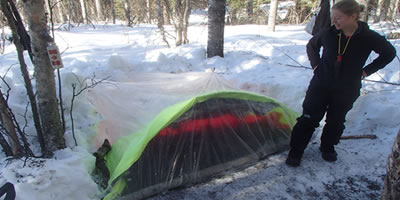 "Course was a wonderful learning experience with knowledgeable instructors, which allowed lots of time to actually practice the skills we were learning." — WFT Graduate
Winter Field Training (WFT) allows you a chance to practice Advanced Wilderness Survival Skills and discover the resources of the Winter Forest. This Modern Wilderness Survival Course allows you to continue beyond the Winter Field Session. Emphasis on will be on Building Survival Skills, Fire Lighting, Shelter Building, & Tool Building. Each Night will be spent in a different Survival Shelter.
"Winter Survival Course was definitely worth the time and money to take. It is, however, very specialized. For this reason, the information and skills taught are probably the best available for survival in the boreal forest…" — WFT Graduate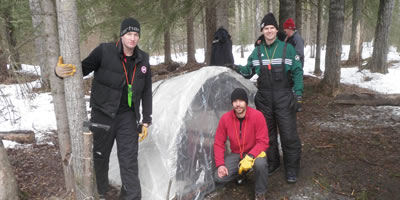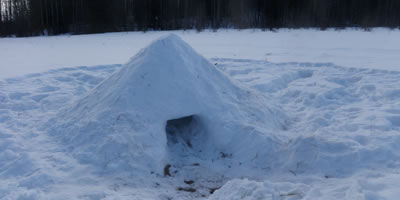 Professional Winter Survival Training
"Instructor is great, very good way to take the skills learned and apply them." — WFT Graduate
Training includes shelter materials, snowshoes, and group safety equipment. Participants are responsible for basic camping gear, clothing, and all meals. This programme links together with the Survival Core Seminar and the Winter Field Session for a Complete 5-Day Winter Survival Programme which runs twice each year. Participants will earn BWI's Survival Certificate on successful completion of this course.
Winter Field Training Skills
Knifecraft
Advanced Use of Baton
Splitting Wood w/ a Survival Knife
Survival Tools
Safe Falling of Trees
15 Minute Snowshoes
Fire Lighting
Using Artificial and Natural Tinder
Advanced Use of Strikers
Lighting a No-Evergreen Fire
Fire Sticks
Finding and Cutting Wood
Wall-Backed Fire
Double Parallel Fire
Star Fire & Crosswood Fire
Cooking Cranes Construction
Shelter Building
Selection of Winter Survival Shelters
Super Shelter
Tripod Lean-to
Survival Lean-to
Quinche Building (Snow Permitting)
Build a Bough Bed
Winter Camping Techniques
"I had a great time hiking though the winter woods and building structures and tools with minimal equipment. It is a course worth taking just for the fun of the activity. I would Highly Recommend it to Anyone who can Enjoy the Outdoors without a Feather Mattress." — WFT Graduate
Winter Field Training Fine Print
Cost Included

: Course Manual Canadian Wilderness Survival, Instruction, Course Materials, use of Various Materials and Tools

NOT Provided

: Transportation, Food, Personal Gear, Winter Boots & Clothing
Please Ask Questions before you arrive to Avoid Problems
Locations Change Yearly and vary depending on Snow Conditions, Road Conditions, Parking, Weather, Location Availability, and Fire Bans, etc.
"Very Enjoyable Course, well set up." — WFT Graduate