"What sets a canoeing expedition apart is that it purifies you more rapidly and inescapably than any other travel. Travel a thousand miles by train and you are a brute; pedal five hundred on a bicycle and you remain basically a bourgeois; paddle a hundred in a canoe and you are already a child of nature."
— Pierre Elliott Trudeau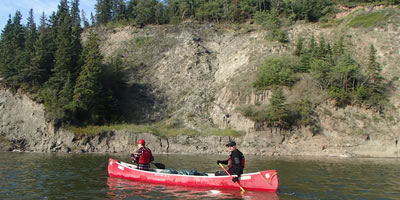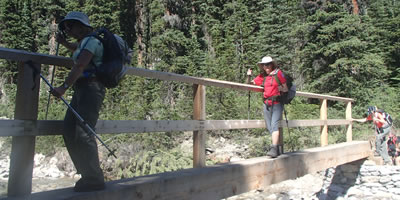 Dozens of outdoor training and trekking companies exist in Canada and the USA. This is a small list of some of the most notable companies. Each has there own philosophy and specialities. If one has a clear understanding of what one wants out of a guided trip or outdoor education experience it is much easier to find the right training.
Many time I have seen students spend lots of money on very general training instead of taking the specific training they need. No one institution, even BWI can offer all the outdoor training your need. Pick the best training subject by subject and you will gain the Outdoor Education you really need.
Notable Outdoor Education Companies
Notable Canoe Tripping and Guiding Companies
Notable Climbing Instruction and Guiding